Boost your
data science
capabilities
What we do
ixpantia is regional leader in the development and deployment of data products.
Machine Learning for AI
We have the knowledge and experience to take projects like the following into production:
Risk model for identifying payment default.
Financial model for investment retention.
Customer visit frequency prediction model.
Crop counting models in images.
Data Visualization
We deliver augmented intelligence: presenting your data and models in a way that makes decision-making easier, faster, and enhances its quality.
We create interactive visualizations for decision-making.
We design analysis flows and insights discovery processes.
We develop dashboards in R (Shiny), Tableau, or Power BI.
We generate dynamic reports using Rmarkdown.
Automation and Interoperability
Our solutions can seamlessly integrate with your information systems. Here are some examples of what we have done:
Supplying calculated credit scores to credit software.

Routing calls from a phone center to the best service agent based on customer characteristics.

Providing inferred insights of a cardholder to software used by a cashier.
Big Data Processing
Analyzing "big data" on distributed and scalable infrastructure, ready to go!
We are the sole partner in the region for Pachyderm, a technology provider for processing massive data on Kubernetes.
We have also deployed scalable microservices architectures using Docker containers.
Data Science Infrastructure
Whether through our proprietary software and services or licensed from our partners, we provide the tools your IT department needs to support data science.
ixplorer: our own DataOps toolkit.
ixvalet: our managed hosting service for your developments.
Licenses and technical support for Posit products.
Licenses and technical support for Pachyderm products.
"ixpantia helped us refine our data-driven innovation strategy and supported us in executing our data projects. The process resulted in the creation of a specialized data science unit that currently delivers data products to the organization."
How we do it?
We adjust our level of involvement according to the stage of innovation you are in and your needs. We invite you to read the success case of an organization we supported in transforming into a more innovative version of itself and creating its own center of excellence in advanced analytics and artificial intelligence.


I want to innovate. Where do I start?
DDI Process and Workshops
Let's trace the route for your data-driven innovation based on your organization's strategic needs and the resources available.
I need a team of experts
Development and Team Extension
Whether for a specific project or operating as an extension of your business team, our team works alongside yours.
I want to boost my team's productivity
Training and Mentoring
We guide you as you overcome your challenges applying technical knowledge and best practices through personalized courses and continous mentoring.
"

What struck me when working with ixpantia on the development of an analytical back-end for our organization was their attention to process support and their detailed documentation. They were remarkably methodical in their approach, which helped to keep all stakeholders on the same page.

"
15 countries impacted by our operation
9 conferences that we have empowered



"

The ixpantia team demonstrated an incredible ability to put themselves in the shoes of data consumers and guide us through the complex parts of analysis and visualization.

"






Implement the best practices for continous development and deployment of data prodcuts with our DataOps toolkit. ixplorer is the friendliest way to bring code version control, ticket management, and more to your team.


Whether it's Shiny apps, dynamic reports, or APIs, our team provides managed hosting for your data products on virtual servers, Kubernetes, or Docker.
This is an R wrapper for the Google Cloud Platform Error Reporting API. It uses the Error Reporting API as defined in the projects.events.report method.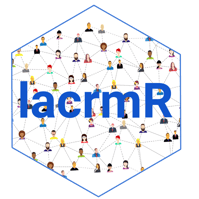 Get the information from your Less Annoying Customer Relationship Management API in a tidy data way.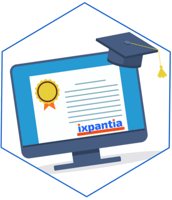 The 'introR' package allows you to make use of interactive tutorials within your RStudio IDE.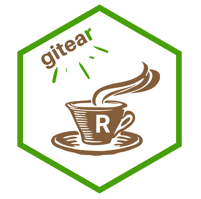 This package gives an interface to the 'Gitea' API to access and manage repositories, issues and organizations directly in R.
Let ixpantia get you further, faster.
Broaden your data-driven innovation horizon